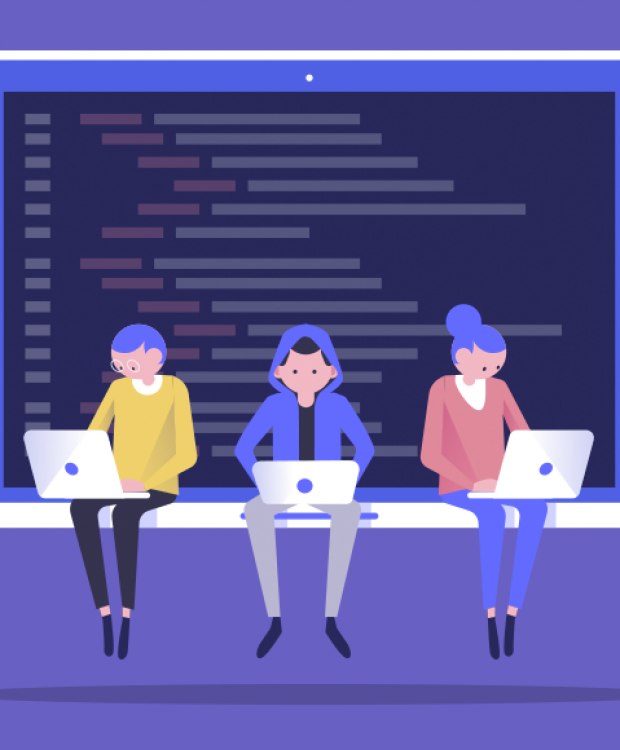 5 things you should know before hiring a mobile development team
So you have this perfect mobile app idea. There's nothing like it out there. You know it's going to be successful, you can even see yourself refusing offers of millions, have your brand new headquarters in Silicon Valley and changing thoughts with Zuckerberg… but wait… you don't have the skills to code it. Inevitably you need to find yourself a trustful partner to develop your app for you. Here are the 5 things you should consider before hiring a development team:
1. The fire inside
Like hiring a person in a job interview, the single most important thing you should evaluate is the "fire in their belly". If a live meeting is not possible, have a Skype call with them, a friendly chat about their aspirations, about why they are doing apps. Find out what is their vision, ask about their own projects, see what gets their eyes light up. Your goal should be to make them open up, because if they're not the kind of people to be able to share your dream and vision, to believe in your app, they will not be on the same wavelength as you are and the result will not be what you had hoped for.
Then tell them about your idea, see how they react. You will probably not want to go with the ones who say "It's great, let's do it" right from the start. Instead you'd like to hear out what the ones that play "the devil's advocate" in the beginning have to say. Questioning your idea, trying to find the weak spots means that they are genuinely interested in developing high quality products in which they take pride. They just want to make sure that you have it figure it out and if not to try and help you get there. Anticipating future problems will also avoid misunderstandings and tough situations during development.
For example here at Adonis Software, we had potential clients reconsider their idea after a free consultation with us. We did lose a project, but we knew that on the long run speaking our minds and choosing to work on the cool projects in which we believe and in which we can put both our heart and head is actually good for business.
2. Expertise
There are many questions you can post to have a good sense of the expertise of your future development team:
What are the most successful 3 apps you have developed and what are their results?
Which were your biggest projects?
Which clients have you worked with? Did you work with big companies?
Which were the toughest challenges you have encountered and how did you solve them?
How many apps have you developed and how many years of experience do you have on the market?
What is the size of the team and what is the role of each?
How available and responsive are you usually during development?
What you can also do is contact some of their previous clients and see how satisfied they were with their work, their service and communication.
3. Don't search for executors. Search for solution proposers.
The most important role in developing an app is the one of the Product Manager. He will undertake the responsibility of taking decisions regarding the product. Although your idea might be the best on the planet, if you're not an expert on the mobile app market (with both technical and marketing expertise) you are most likely not going to take the best decisions for your product. Therefore, when you're partnering up with a development team, the role of the Product Manager splits in half, on the one side is you (the client) and on the other is usually the project manager from the provider side.
Working with a person who will always approve your decisions and execute them will not guarantee you the best results. What you want for your project are people that think for themselves, that are pro-active and able to come up with suggestions of improvement at any time. It will of course ultimately be your decision, but knowing the options and their reasoning will definitely help you in taking the correct decisions. So make sure your other half is going to have an active role, come up with suggestions and solutions. Remember they've probably been through hundreds of apps and are working in the industry for many years, so they're advice should not be disregarded.
4. Communication
As a client, you have to work side by side with your development partners. Being a client is work as well, so don't bother if you're not prepared to go the whole yard. Don't just expect that you're going to have a pizza order experience. It doesn't work that way. You have to be there to consult with the team and make decisions. At any minute during development they should know what you have in mind and you should know what they have in theirs. It's the only way a good product can occur. For example them knowing what your future plans of development are will help them create the code in such a way to allow those future features to be easily integrated, therefore reducing complexity and costs.
5. Costs
I know, nobody wants to talk about them. But after all the dreaming, reality punches you in the nose and you realize that development comes with a cost, funds are limited and this will constitute an important factor when choosing the team you are going to work with.
Make sure you ask for estimates of time and budget from each team you are considering. Ask them about how they calculate their budget. Do they have an hourly rate? Ask them to split them for each feature. You will be able to learn that some irrelevant features may require the most resources and you will be able to make decisions about them. Don't forget to ask about their bug fixing policy, about support, maintenance, future developments and help for store publishing.
Where to find the right developers? For example some of the countries with a very good quality/cost ratio are in Eastern Europe: Ukraine, Russia, Serbia, Romania, Poland. They all have extremely good engineering schools. Don't think that having smaller prices makes them less suited for your project. It's just that their economies allows them to make a reasonable profit from a smaller price compared to more developed countries.
If there's any other tips you'd like to share on what you should know before hiring a mobile development team use the comment section below. Also, if you find this article useful don't forget to share it with your friends.
As they say… sharing is caring! 🙂
Other articles